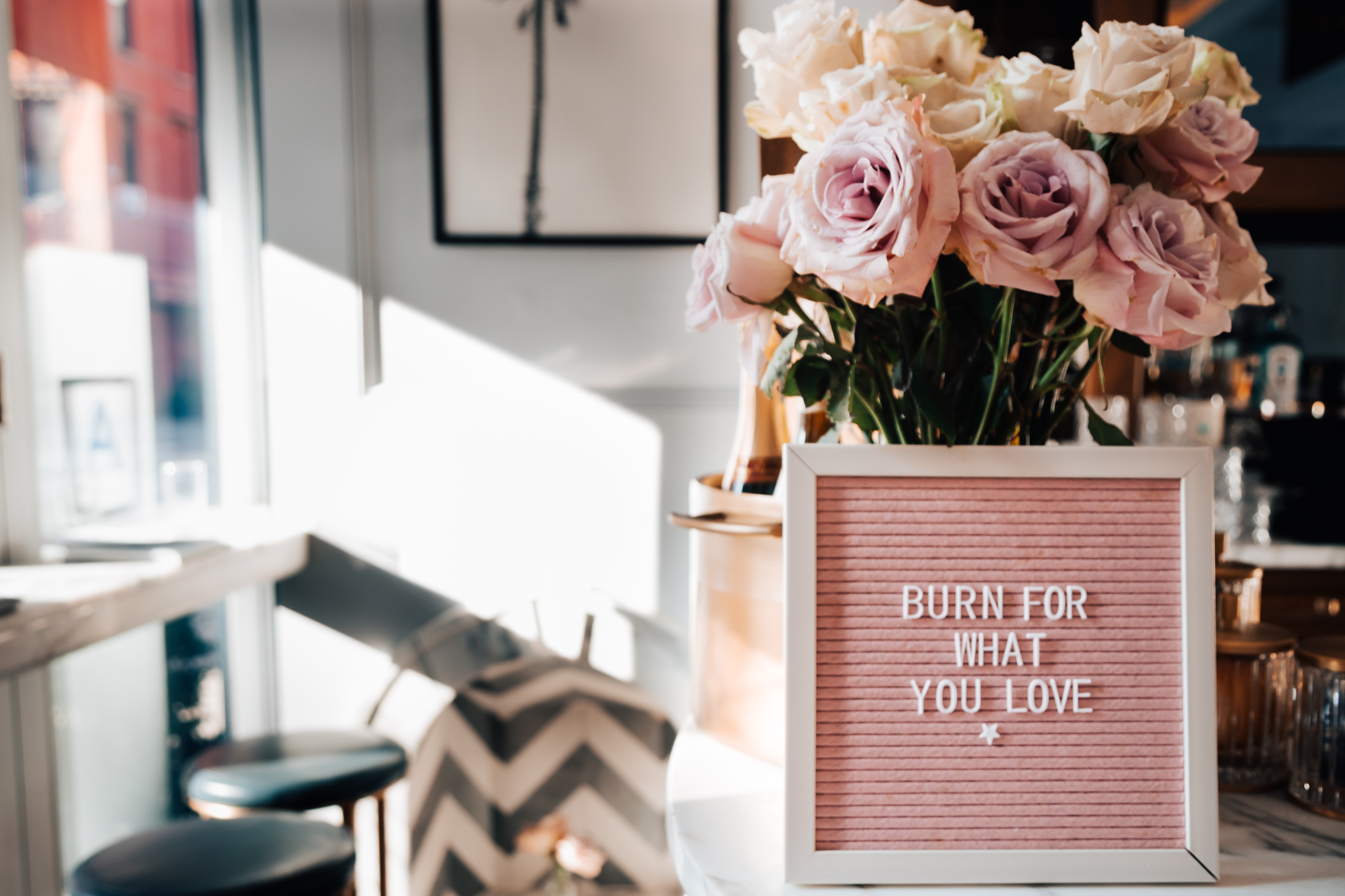 The NYC Brunch Squad met up one New York morning in Chelsea to dine at the quaint, yet elegant, While We Were Young. From the cocktails and food to the decorations it was an incredible event to photograph.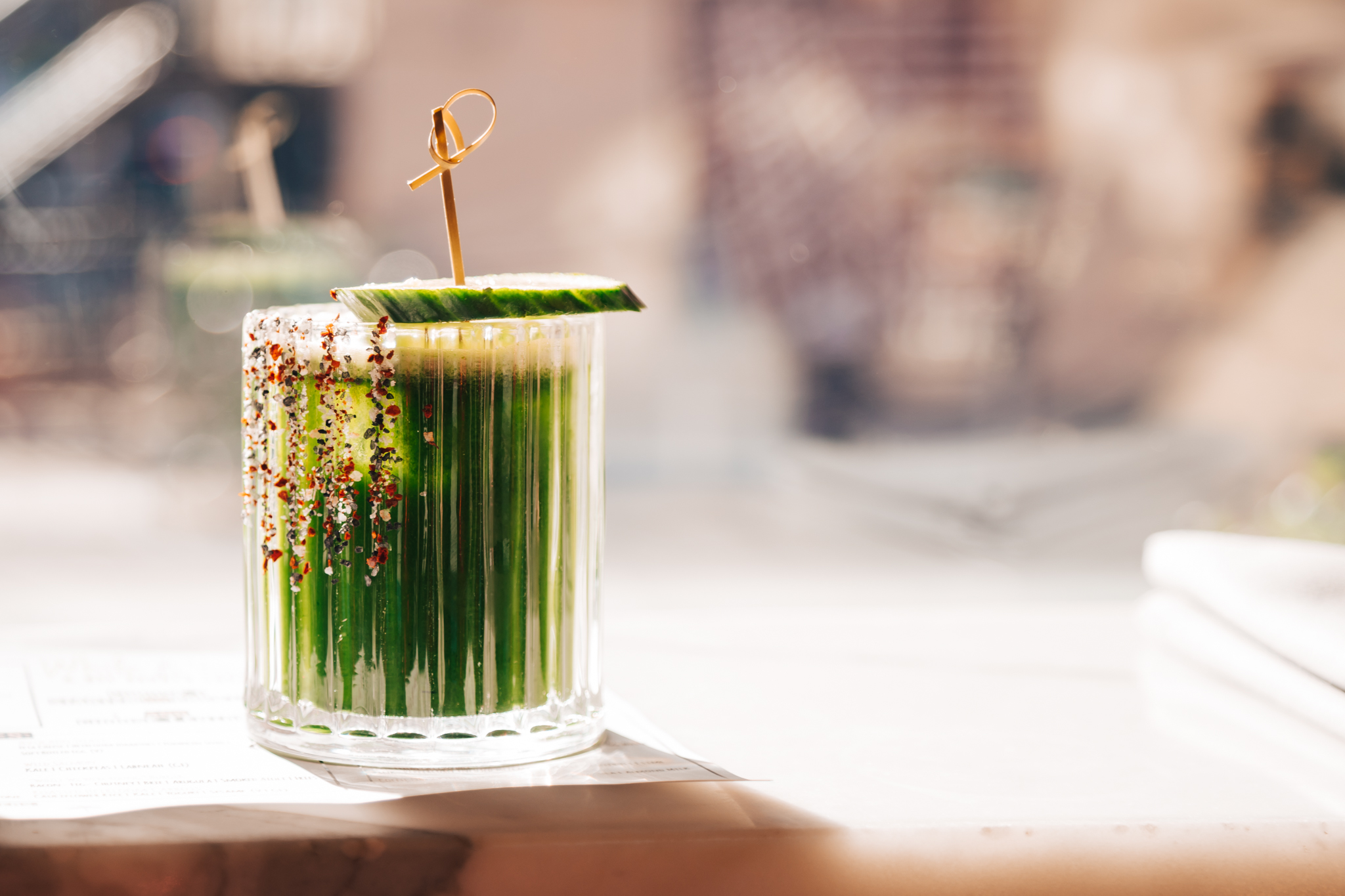 Tequila/ Agave/ Kale/ Lime/ Cucumber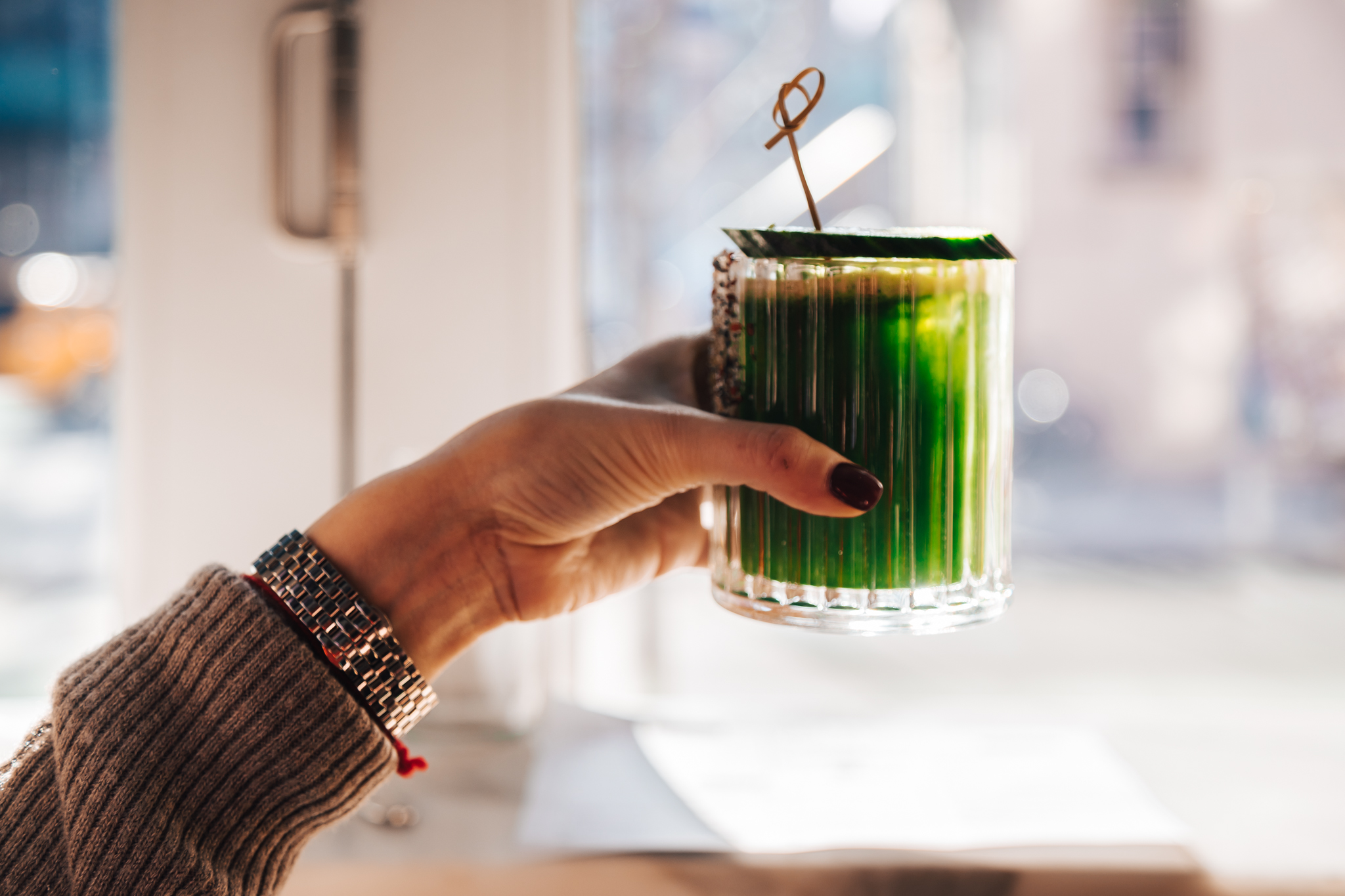 A MASSIVE "Thank You" goes out to Mr. Darrow Beach who created the signature cocktails of the morning. They were unique, colorful, and (most importantly) they tasted incredible!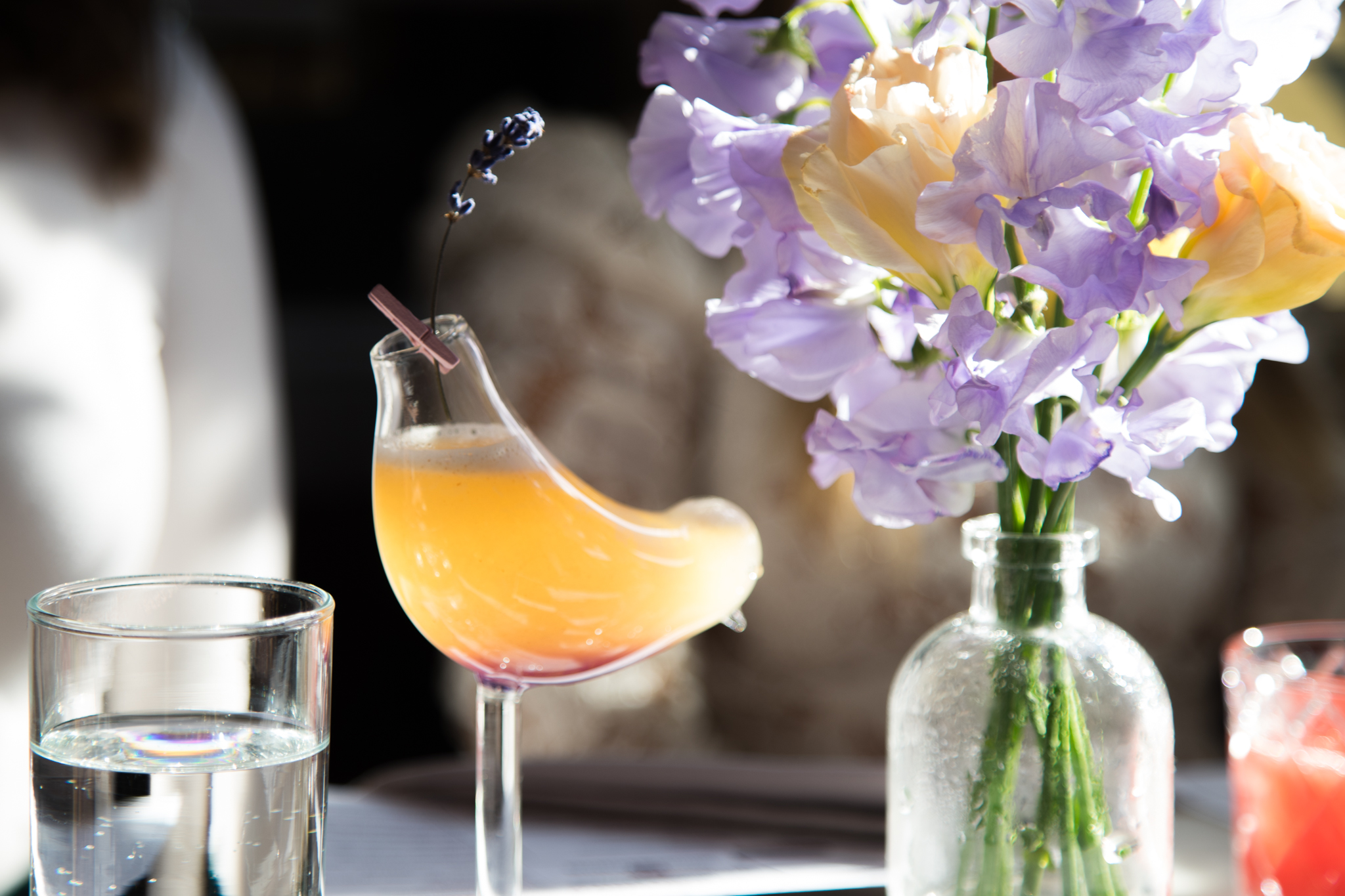 If You're a Bird, I'm a Bird
Grey Goose La Poire/Honey/Lavender/Pear Juice/Lemon
Not only were the drinks delicious the food was also incredible to look at and divine to eat! Check out the slideshow below to seethe various dishes at the event! (Some I couldn't get to in time)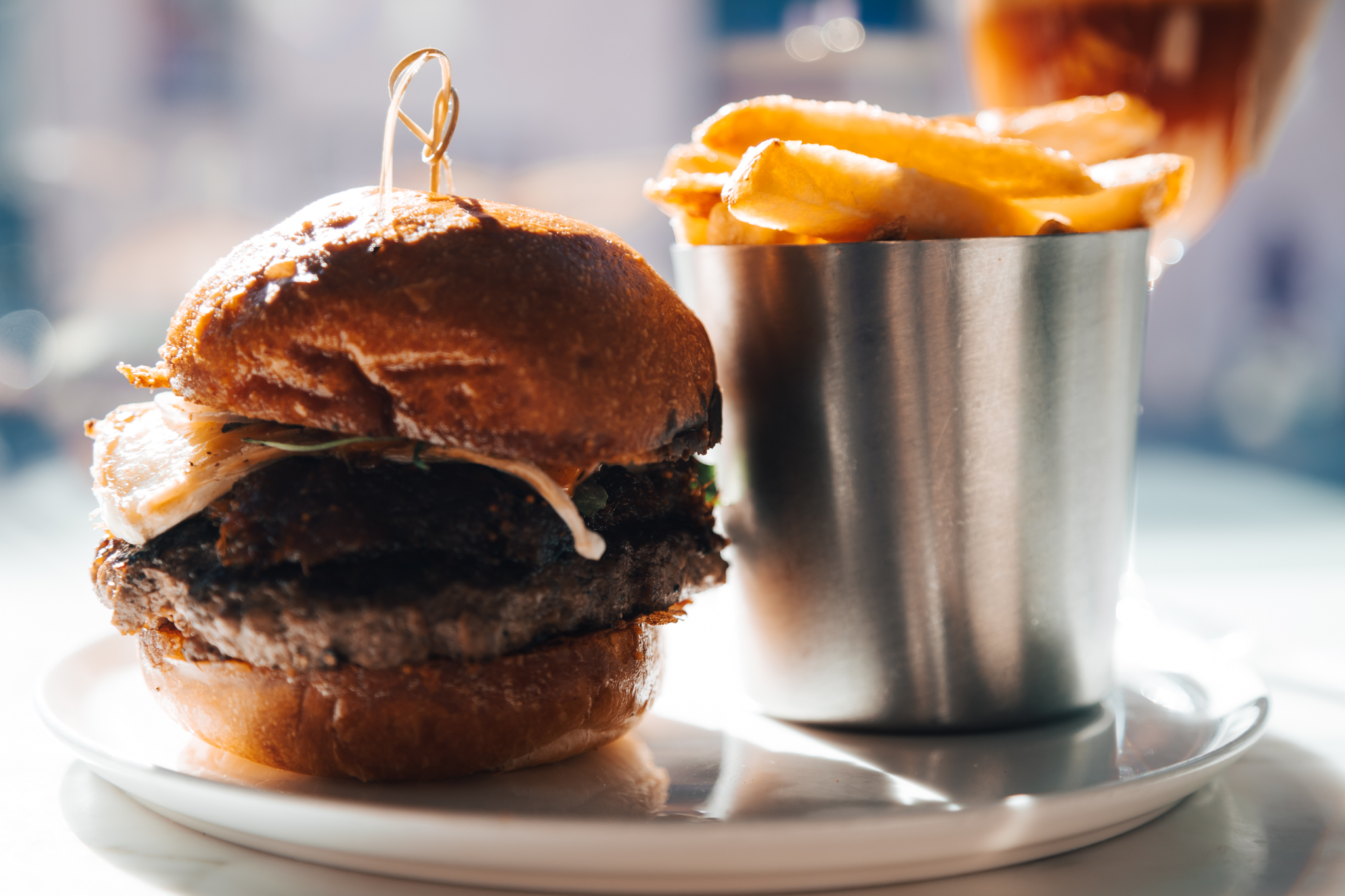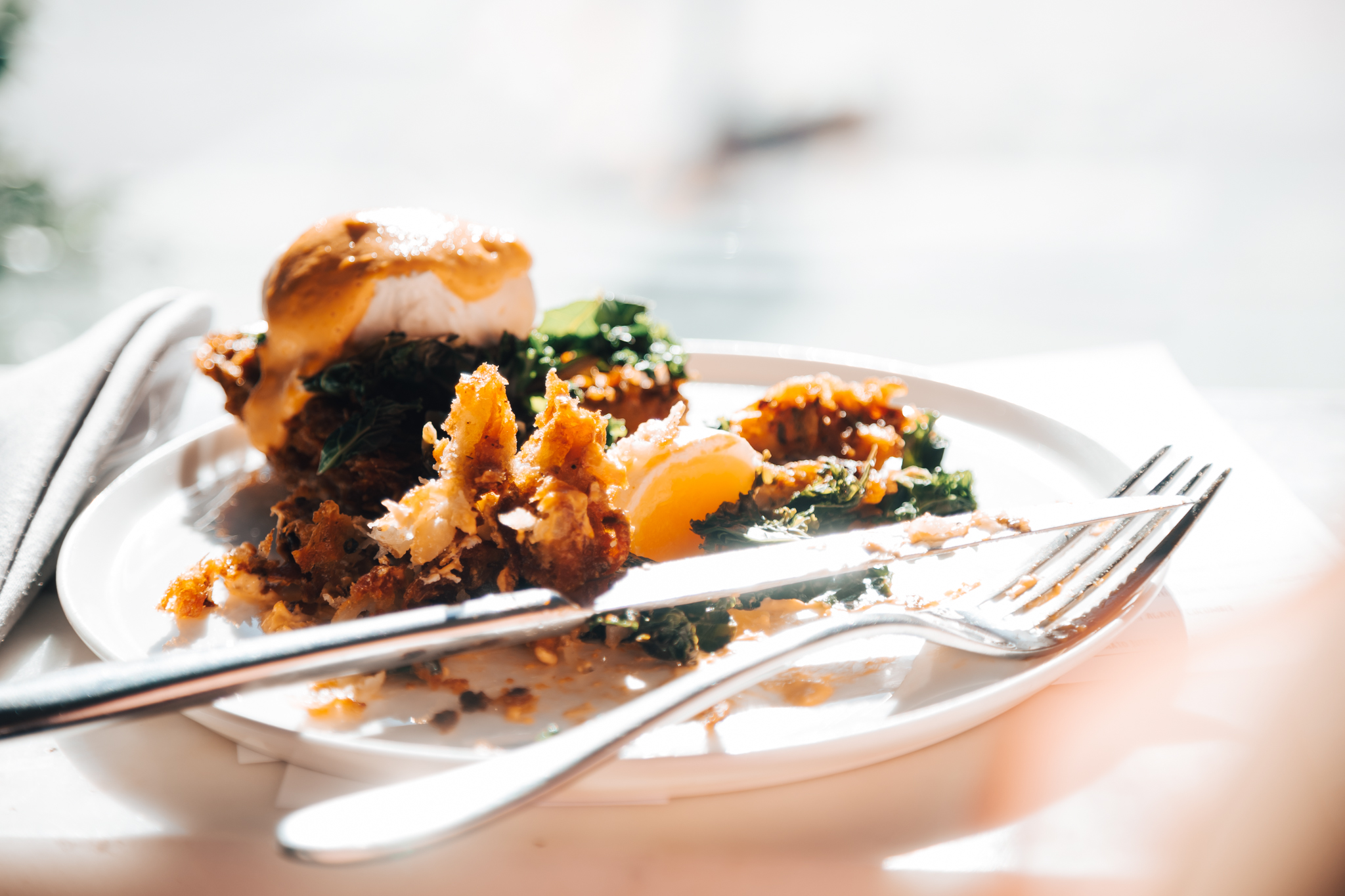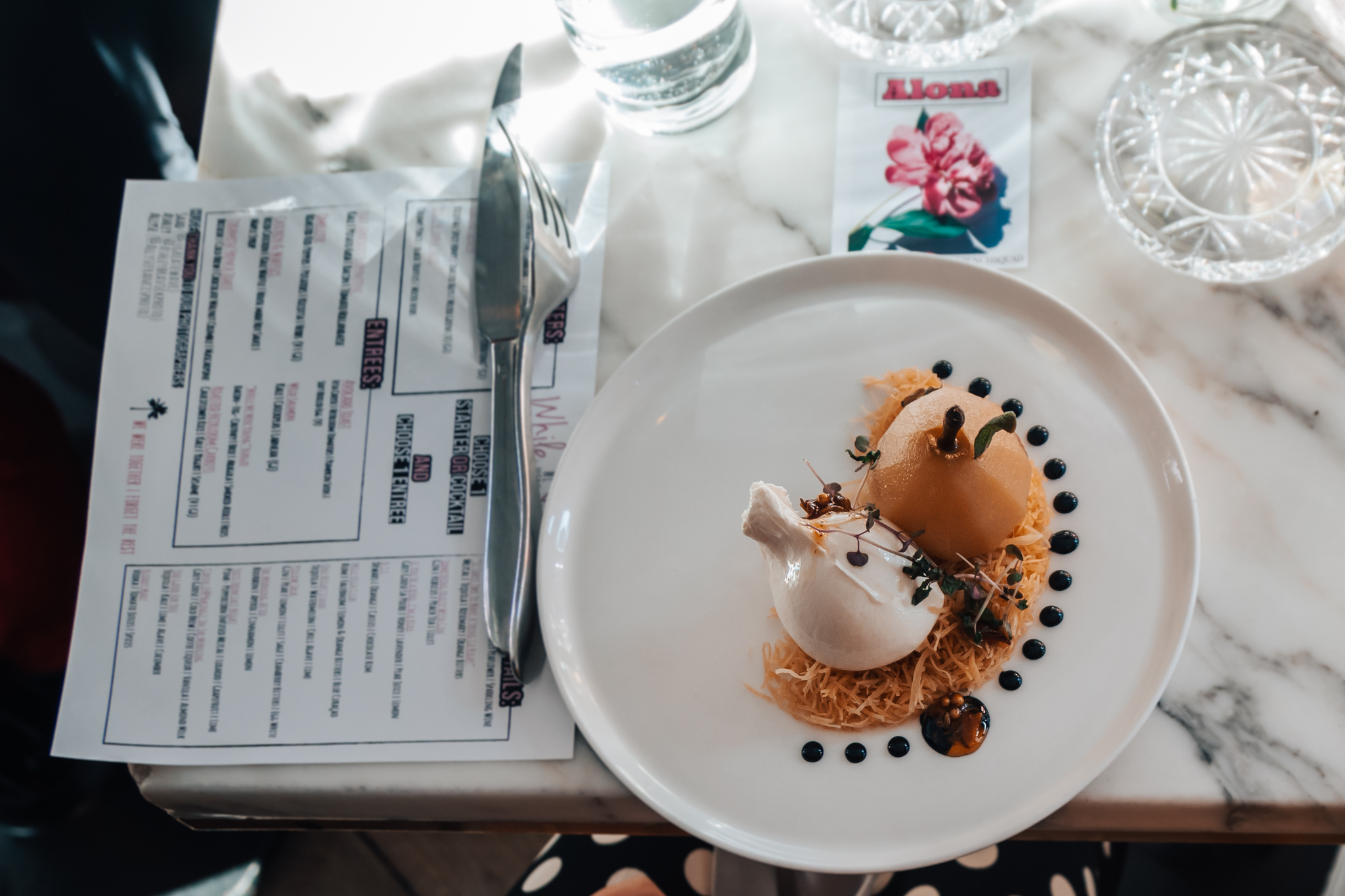 Spiced Poached Pear/ Charcoal/ Lavendar Coriander Honey
Final Thoughts
While We Were Young NYC is a treat to visit. It's a unique and trendy boutique restaurant that offers a great photograph-able experience for anyone who wants to add a little atmosphere to their dining experience. It is on the pricier side, but I do think that it is well worth the experience